Carp fishing at Evesbatch old lake, Herefordshire. Directions
Evesbatch Old Lake is located just off the A4103 Hereford to Worcester road, midway between the two cities. Leave the A4013 at the signed exit, "Evesbatch," and continue until you reach a left hand turn, over a small bridge signposted "Evesbatch". Continue up the steep hill for 100 metres and take the sharp left hand turn opposite the church.

Access
The access to Evesbatch old lake lake is highlighted in red in the map below: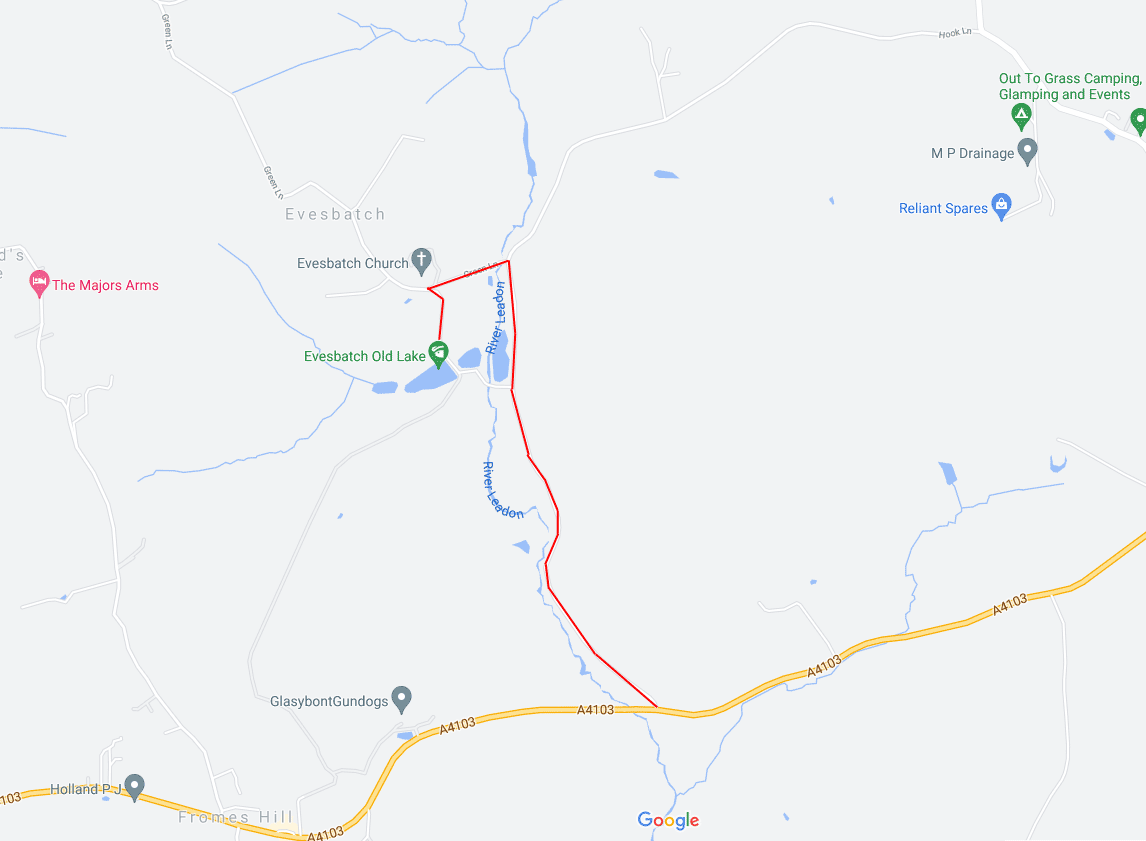 Lots of people get lost trying to find the lake because they take the turn near Brook House for Evesbatch Fisheries. We have a completely different entrance. It's a LOT kinder to your car! Please study the map above and get an idea of where the church is. If you find the church, the track to the lake is opposite. It has a red gate with a notice saying no public access. If you get to a house called "Longbarns" you've gone too far.
DO NOT USE GOOGLE MAPS OR ANY OTHER FORM OF SATELLITE NAVIGATION BECAUSE YOU WILL GO WRONG. UNFORTUNATELY THIS IS OUT OF OUR CONTROL.